Swamp Oak
An Endangered Ecological Community
This community is found on the coastal floodplains of New South Wales. It has a dense to sparse tree layer in which swamp oak is the dominant species northwards from Bermagui.
Other trees including lilly pilly, cheese trees and paperbarks may be present as subordinate species and are found most frequently in stands of the community northwards from Gosford.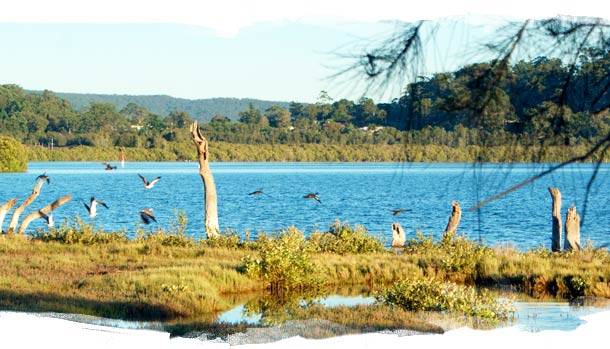 Tree diversity decreases with latitude. The understorey is characterised by frequent occurrences of vines, a sparse cover of shrubs, and a continuous groundcover of forbs, sedges, grasses and leaf litter. The composition of the ground stratum varies depending on levels of salinity in the groundwater.
Threats
Clearing for urban and rural development and the subsequent impacts from fragmentation along with flood mitigation and drainage works.
Grazing and trampling by stock and feral pests.